BESTSELLER LOOKS AT A FIRST-TIME AUTHOR PRICE
We believe in clean, simple, and sleek designs that reflect the personality and vision of the client. We have experience with multiple New York Times best-selling authors, and with over 3,250 printe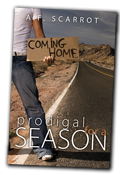 d books to our credit, we know what it takes to make your book covers soar!
This isn't just any book…this is your book. The hours of blood, sweat, and tears you have put into your project mean something to you; and they mean something to us too. Let us partner with you to create a book cover that rivals any 'best seller' out there.
It's true…your book is judged by its cover. As an author or publisher you need to attract people to your book with more than a great title. Your book's cover design needs to grab the attention of the reader, and pique their curiosity. Selling to this marketing-saturated generation can be a challenge…but we can help you to compete in a publishing marketplace that is moving with the times by creating a cover that pops. (And for a fraction of the price.) CHECK OUT OUR PORTFOLIO
WE ALSO PROVIDE INTERIOR PAGE LAYOUT
BOOKMARKS | POSTERS | PROMO CARDS | 3D COVER IMAGES | ANIMATED WEB ADS
SEE WHAT ELSE WE CAN DO TO HELP YOU PROMOTE YOUR BOOK!